Skip to Content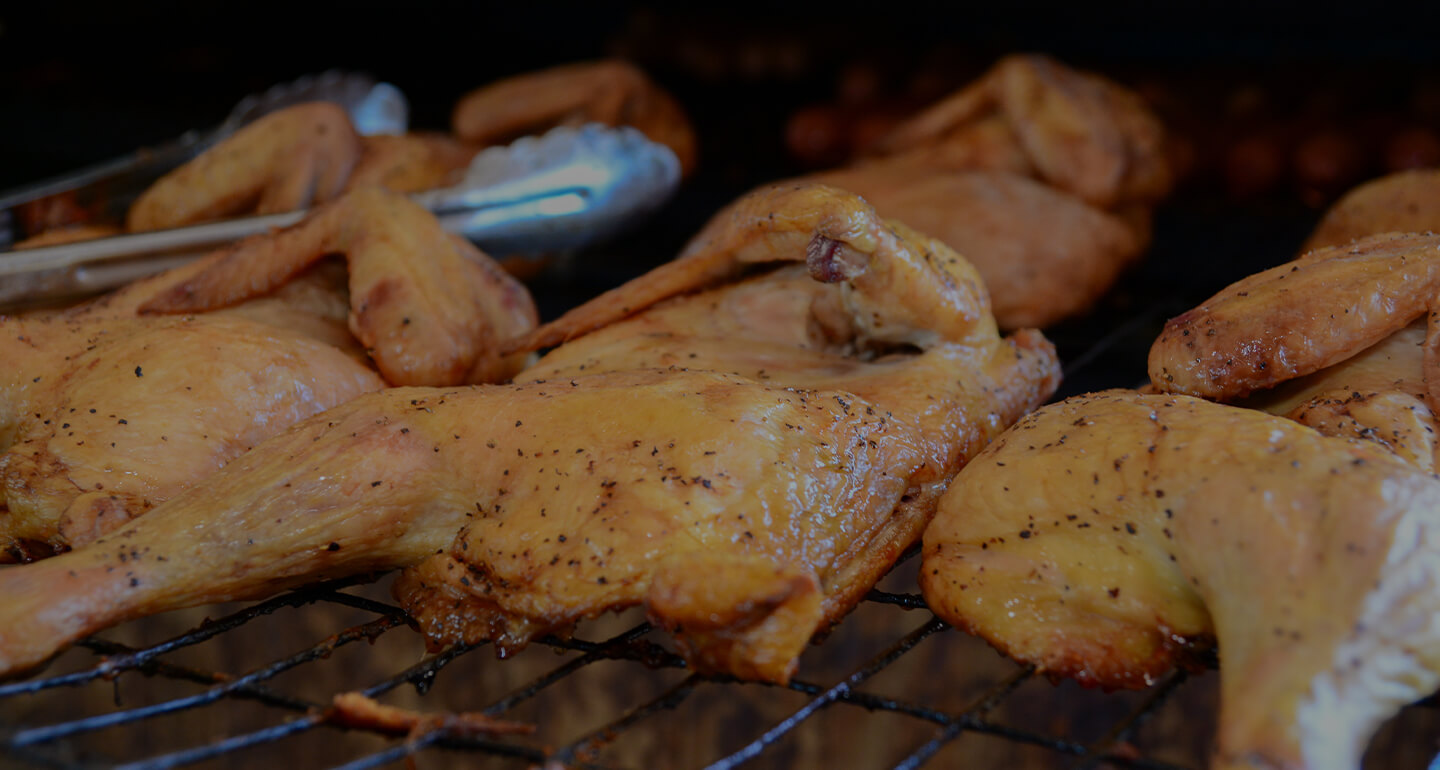 Serving Slow-Smoked, Mouth-Watering BBQ in Sarasota, FL
Genuine Southern BBQ and Sides Cooked Fresh Daily
Leave the cooking to us tonight! Fresh, juicy BBQ awaits you at Alday's BBQ in Sarasota, FL. Our "Southern" cracker-style BBQ offers genuine Southern cooking with a spoonful of love and a heaping amount of flavor in every bite. We offer various smoked meats, including spare ribs, chicken, baby back ribs, brisket, salmon, and pork. We don't stop at mouth-watering meat. Our sides are made from scratch, textured and paired with perfection. You'll finish your fresh meal off with our banana pudding, made with our sweet secret ingredient of sour cream and condensed milk. We have multiple locations, including BBQ Wagon service and catering to meet your needs.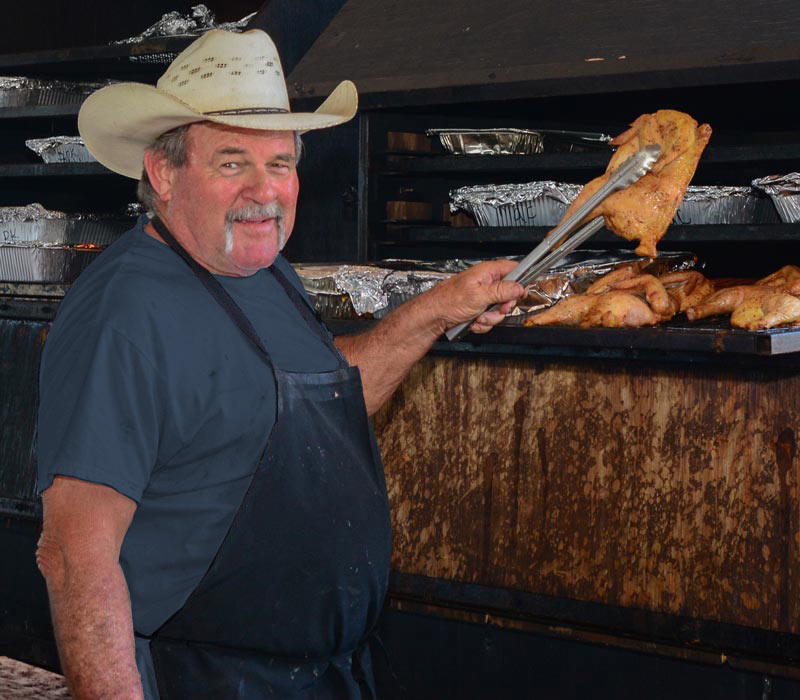 Catering Special Events, No Matter How Big or Small
Sit back and let us do the cooking for your big event. Instead of wasting "alday" in the kitchen, we offer both full-service catering and drop-off catering. We cater to every size and type of event in the Sarasota, FL area. From a small party or company event to a huge sports banquet or large wedding, we'll slow-smoke our famous BBQ and whip up a fresh batch of sides to meet your needs. We'll bring the homemade touch to your events and create a customized menu to meet your needs. Visit our Facebook page to learn more.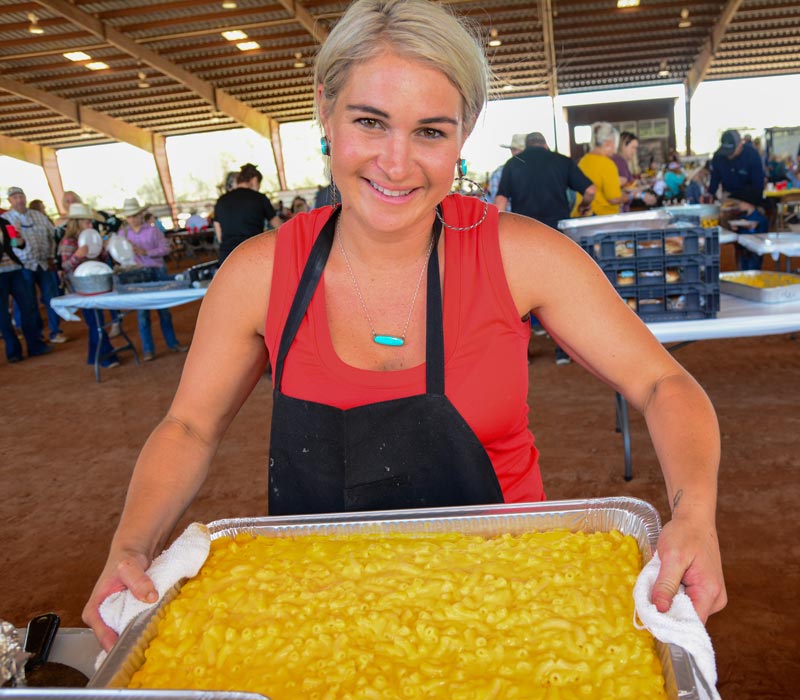 The Fresh, Homemade Touch at Alday's BBQ
After 40 years of business, we've perfected the art of BBQ. As a family-owned and -operated restaurant, we're happy to share our love of BBQ with you. We invite you to walk right up to the window to get the best BBQ in Sarasota, FL with a side of exceptional customer service. Our Southern "cracker" style BBQ dipped in tangy mustard sauce will leave you wanting more. Pair our BBQ with a side of homemade macaroni and cheese and boiled green beans. You also cannot leave the window without a dose of our fresh banana pudding. Best of all, we love meeting our customers and making your dreams of the perfect BBQ come true.

Treat Your Wife Tonight – We'll Do the Cooking!
I have been enjoying Aldays BBq in Sarasota for well over 30 years as a Florida resident over 50 years. The absolute best BBQ hands down. Jeff and family are a true believer in quality food at an incredible price. Does not get any better as just got 2 pounds of incredible beef brisket, full ribs, and chucked to last thru the week for lunches and dinners! Keep up the incredible food and service Jeff for generations to enjoy!
The pulled pork is divine, as are the ribs. This meat is smoked to perfection and needs no sauce. But they offer several great sauces to suit each BBQ tradition. The sides are excellent as well, especially the green beans. If smoked mullet is your thing, they've got it. The people provide fast, friendly and accurate service. We're lucky they only open on weekends. This food is addictive!
We were lucky enough to have Alday's BBQ cater our rehearsal dinner for our wedding at Lido S Park, and we couldn't have been happier with the food and service. They pulled they're large smoker right up to our party and set up the tables and served the entire party. They were extremely gracious, treating us all great! The meat was incredible and a huge hit with everyone. I would recommend Aldays to anyone!
Alday's BBQ catered our wedding and we could not have been happier! The food was a hit with all the guests, we got many compliments on how good the food was. They came early in the day to set up as not to disturb during the ceremony hour and pulled the smoker right up to the reception on time. Staff very friendly, served everyone, catered all needs, and cleaned up in very timely manner. Highly recommended!!